Paint Protection South Yarra
Don't Pay Dealership Prices, Make A Booking With Fine Shine Now!
Why Paint Protection in South Yarra is Important
If you're the proud owner of a shiny new car, you'll want to ensure it stays pristine for as long as possible. That's where paint protection comes in. Given the unpredictable weather conditions, it's essential to invest in paint protection in South Yarra. Mud, rain, hail, and even bird droppings can all wreak havoc on your car's paintwork if left unprotected.
Fortunately, our team of professionals at Fine Shine Detailing is expert in applying paint protection. To shield your car's exterior from all these damaging elements. Trust us; it's a small investment that will save you a lot of money in the long run.
How Can Paint Protection in South Yarra Tailor the Solution for Your Vehicle
At Fine Shine Detailing, we understand that every vehicle is unique and deserves a customized solution to meet its needs. Our professional team has years of industry experience. We are committed to providing the best possible paint protection services for your vehicle in South Yarra. We offer a wide range of options, each tailored to fit the requirements of your particular car.
Whether you are looking for a ceramic coating, a clear bra, or a combination of both. We make sure that our team can help you find the perfect solution to keep your vehicle looking its best. Trust us to protect your investment with a customized paint protection solution.
What Makes Paint Protection South Yarra Stand Out from the Rest
Our paint protection service in South Yarra is genuinely one-of-a-kind. We understand that your vehicle is not a means of transportation but a prized possession you want to keep looking its best. That's why we've dedicated ourselves to providing the highest quality paint protection services.
Unlike other services, we don't use a one-size-fits-all approach. Instead, we take the time to analyze your vehicle's specific needs and then tailor our services to meet them. We utilize the latest techniques and products to protect your paint for years. So, if you're looking for the best paint protection in South Yarra, look no further than our dedicated team.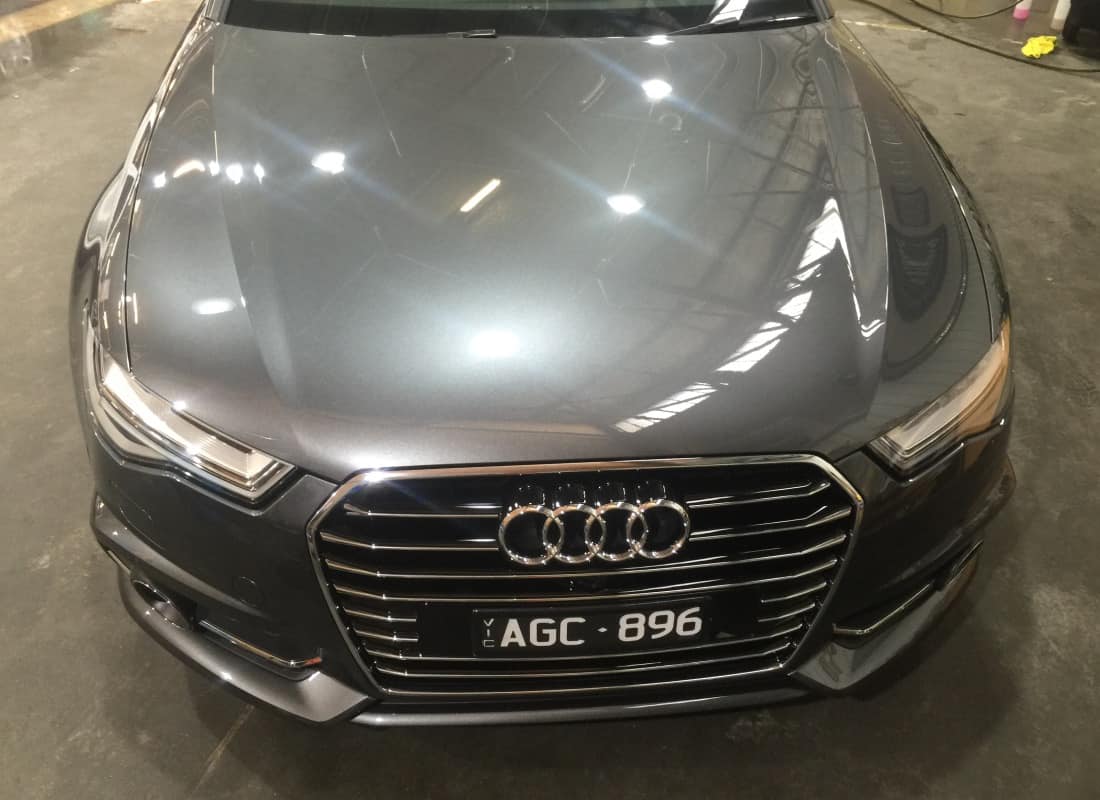 Why You Should Choose Us for Your Paint Protection Needs
At Fine Shine Detailing Paint Protection in South Yarra, we believe protecting your vehicle's paint job is crucial. To maintain its appearance and value. Our team of experts uses top-of-the-line products and techniques. Ensure your car stays protected from the elements and everyday wear and tear.
From ceramic coatings to traditional paint protection film, we have various options to suit your needs and budget. Choosing us means investing in a high-quality service that will keep your vehicle looking its best for years. Trust us to provide the best protection for your beloved car.
To bring the perfect shine to your car and ensure its paint protection:
Take a visit to Fineshine Detailing in South Yarra.
Take advantage of the opportunity to secure the best paint protection service provider in town. You'll find them easily accessible and knowledgeable about keeping your vehicle safe, clean, and well-maintained.
Call or schedule an appointment today!
With years of experience behind them, you can be confident your car will be left with a perfect finish that lasts as long as humanly possible. Keep your paint looking its best for years by visiting https://fineshinedetailing.com.au/. Don't waste more time, and take advantage of their services now!
Check more Information About Types of Paint Protection.
Fireball Ceramic Paint Protection is a high gloss Nano Ceramic Coating that bonds to your vehicle's paint surface, offering swirl mark resistance, chemical resistance, and anti-graffiti, and is super hydrophobic. Fireball Ceramic Coatings also protect your car's paintwork from harmful contamination like bird droppings, tree sap, ultraviolet rays, industrial fallout, and oxidation.
The superhydrophobic and anti-graffiti properties of Fireball Ceramic Coating mean any liquid that comes in contact with the surface will bead up and roll off together with any dirt particles that try to attach to the surface. This means your vehicle will be easier to clean and maintain.
Fireball Ceramic Paint Protection will also give additional hardness to your paintwork, providing you with the best possible protection from damaging environmental contaminants and harsh chemicals that would affect the factory clear coat on your vehicle.
Fireball Ceramic Paint Protection is not a paint protection wax or paint sealant that will wash away after a few washes and deteriorate over time. It is a Nano Ceramic Coating that becomes harder than your factory paint. This reduces swirls and finer scratches and creates a permanent bond to your vehicle's paint surface like an additional layer of clear coat and can only be removed by abrasion.
Fireball Performance Coatings
Quality Paint Protection, Paint Correction & Permanent Treatments
Better, Longer Lasting Than Dealer Paint Protection
For Exotic Supercars, Brand New Vehicles & Used Motor Cars
Professional, qualified, and fully insured motor car detailers
Chemical Resistant
Your paint work is fully protected from environmental fallout by the chemical resistance of Fireball Ceramic Paint Protection.
Hydrophobic Clean
Any dirty water that comes into contact with the paint surface simply beads up and rolls off, thanks to the Hydrophobic properties.
Fireball High Gloss
The high gloss finish requires no polishing or waxing thanks to the Nano-Ceramic formula of Fireball.

No Reapplication
With Fireball Ceramic paint protection, there is no need for reapplication.