BMW Paint Protection
Do you want to ensure that your BMW looks pristine for years? Paint protection is essential to keep your car looking shiny and new. Whether you've recently purchased a new car or have an older model that needs some care, paint protection is worth considering. Moreover, we'll be diving into the benefits of BMW paint protection. And what it takes to get started with protecting the luxury paintwork of your vehicle. Learn why investing in BMW paint protection today can lead to a better resale value tomorrow!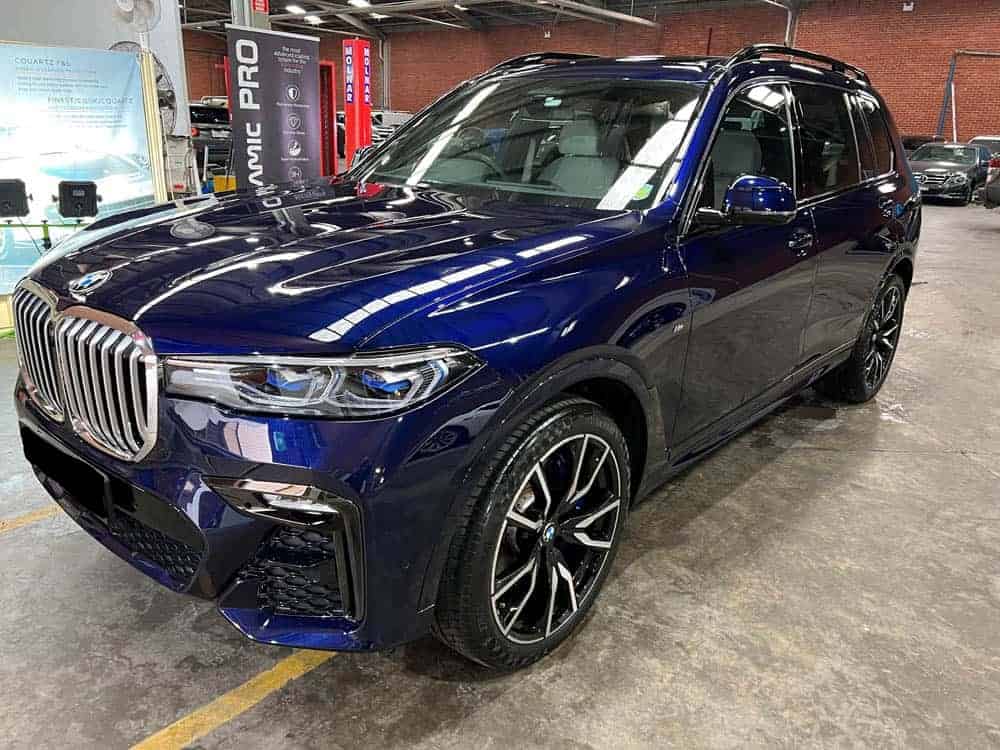 Understanding BMW Paint Protection and Its Benefits
As a BMW owner, you have taken pride in your car's sleek look and stylish design. With the sizable investment of owning a BMW, it makes sense to take every possible measure to protect it. That's where BMW car paint protection comes into play. This protective layering helps keep your BMW's exterior paint pristine. You shield it from scratches, chips, and fading caused by harmful UV rays.
So, is BMW paint protection worth it?
Absolutely
. Not only does it help maintain your car's resale value. It safeguards your investment and ensures your BMW looks its best for years. Trust us. Your BMW deserves the best.
Protecting Your BMW's Paint with a Professional Car Detailing Service
Your BMW is more than a car. It is a reflection of your taste and style. As a proud owner, preserving its look and value is likely a top priority.
One of the best ways to do so is to invest in a professional car detailing service that specializes in BMW car paint protection
.
But is such security worth it?
Absolutely
.
Not only will it keep your BMW looking its best for years to come, but it can also save you a ton of money in the long run by preventing costly damages from
applying a protective film to using a ceramic coating.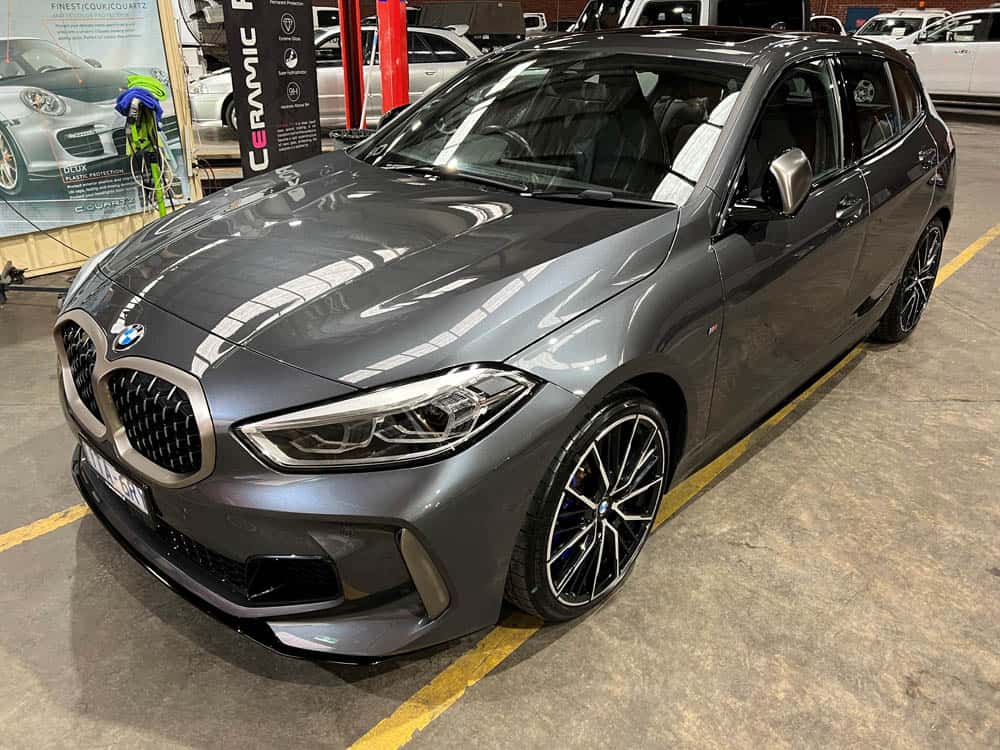 A skilled detailing service can recommend the best method for your model and driving habits. So, give your BMW the TLC it deserves and entrust it to the experts who know how to deliver the quality care that your car deserves.
Benefits of Professional Car Waxing Services for BMWs
Proudly
owning a BMW is a luxury that many individuals aspire to meet.
Investing in professional car waxing services is essential to maintain your vehicle's pristine appearance
. It is particularly crucial because BMW car paint protection is a necessary aspect.
Preserving the value of your vehicle is particularly important if you intend to resell it in the future
.
Professional waxing service ensures that your car's paint
is shielded
from dust, debris, and other damaging elements
. At the same time, giving it that extra shine makes your BMW stand out on the road.
While some may question whether BMW paint protection is worth the investment, the answer is an unequivocal yes
. You are protecting your investment with regular professional care. It will ensure your BMW stays in the best condition for many years.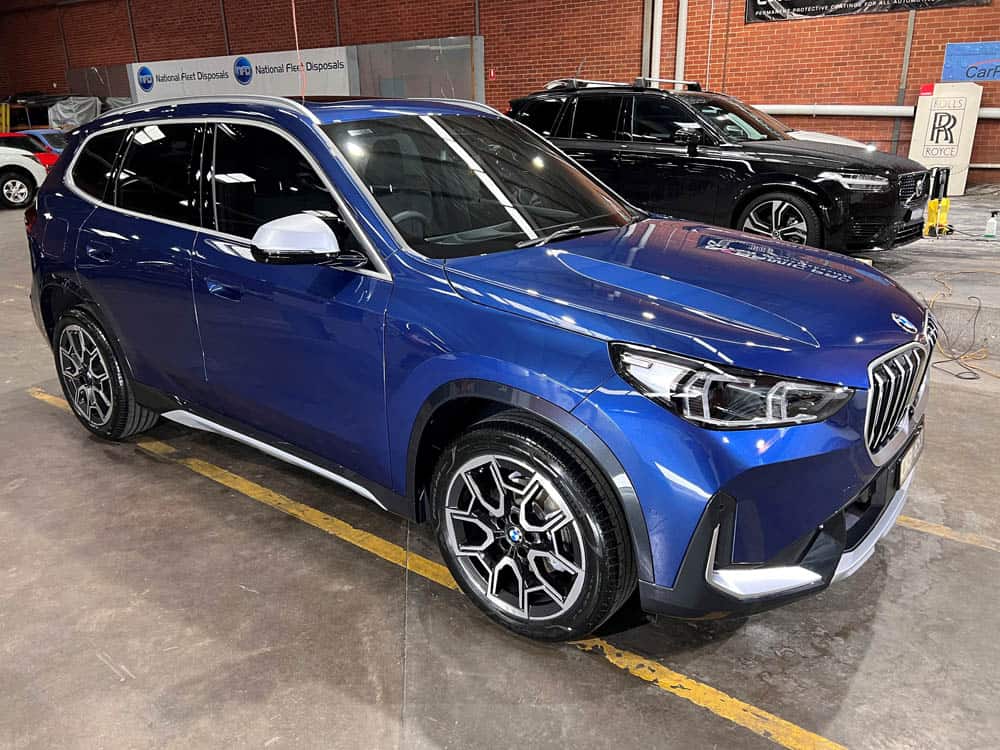 Types of Automotive Coatings That Enhance BMW Paint Protection
As a proud owner of a BMW, you know how important it is to maintain the pristine look of your car.
Automotive coatings are a great solution to help protect your investment and keep it looking like new for longer
.
Various coatings can enhance your BMW's paint protection, from ceramic coatings to PPF (paint protection film)
.
Each type of coating has its benefits and trade-offs, so it's essential to do your research before deciding which one is right for you. While the initial investment may seem steep, many BMW owners find long-lasting protection. Offered by these coatings is well worth it in the long run. Don't let the elements ruin your BMW's paint job – invest in a quality automotive layer today.
How to Keep Up With Regular Maintenance to Extend the Life of Your BMW's Paint
Your BMW is more than a car. It's a statement of luxury and style. And nothing ruins that statement faster than a faded or scratched paint job. Fortunately, there are ways to keep your BMW-looking showroom new. Regular maintenance is vital. Washing and waxing your car every few weeks will prevent dirt and grime from building up. But if you want to go the extra mile, consider investing in BMW car paint protection.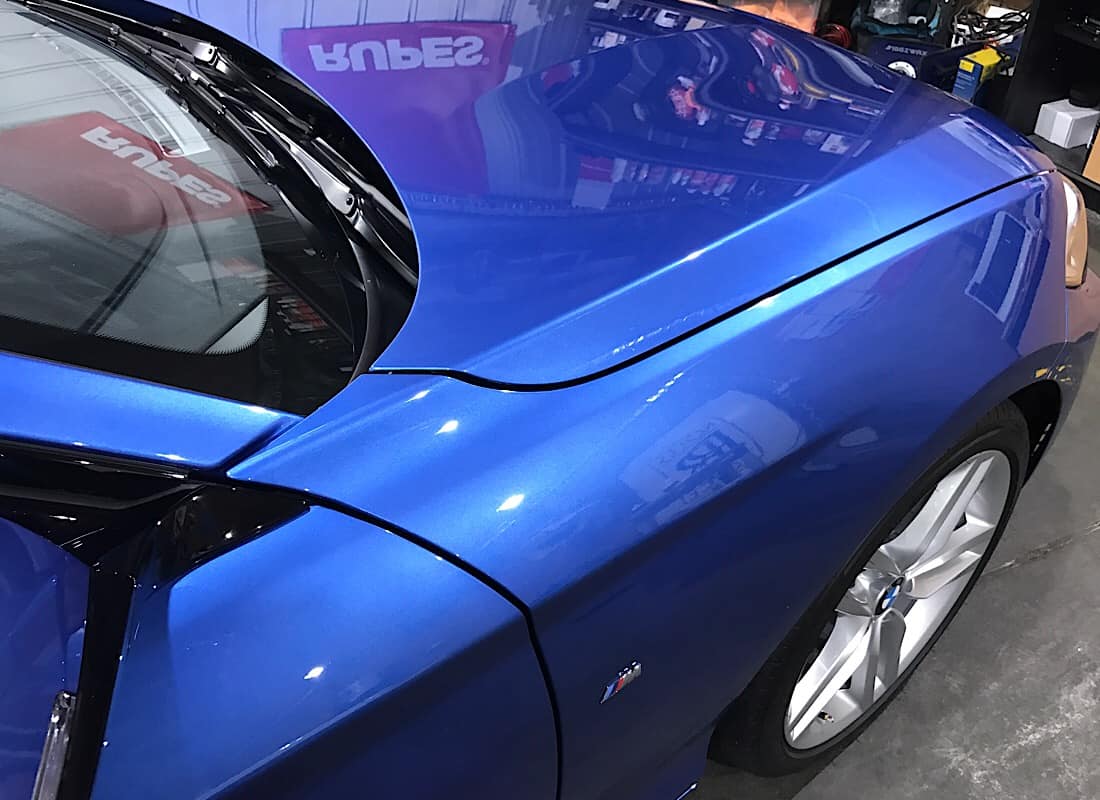 It may seem like an added expense, but protecting your paint job is worth it in the long run. With the proper care, your BMW's paint can last for years. Don't let a dull paint job detract from your ultimate driving machine. Keep up with regular maintenance and protect your investment.
Conclusion:
At Fine Shine Detailing, we can provide expertly installed paint protection films. To safeguard your vehicle's paint and keep it looking fresh and new for years.
OTHER BRANDS WE DO PAINT PROTECTION FOR