Tesla Paint Protection
When owning a Tesla, you want to protect your investment. That's where Tesla Paint Protection comes in.
This professional service offers a comprehensive solution to keep your Tesla's flawless exterior looking new for years
.
Our team of experts uses the latest technology and high-quality materials. To protect your Tesla from scratches, dings, and other environmental hazards. With our paint protection package, your Tesla will look as good as new for years to come. Protect your investment and keep your Tesla shining with our paint protection services.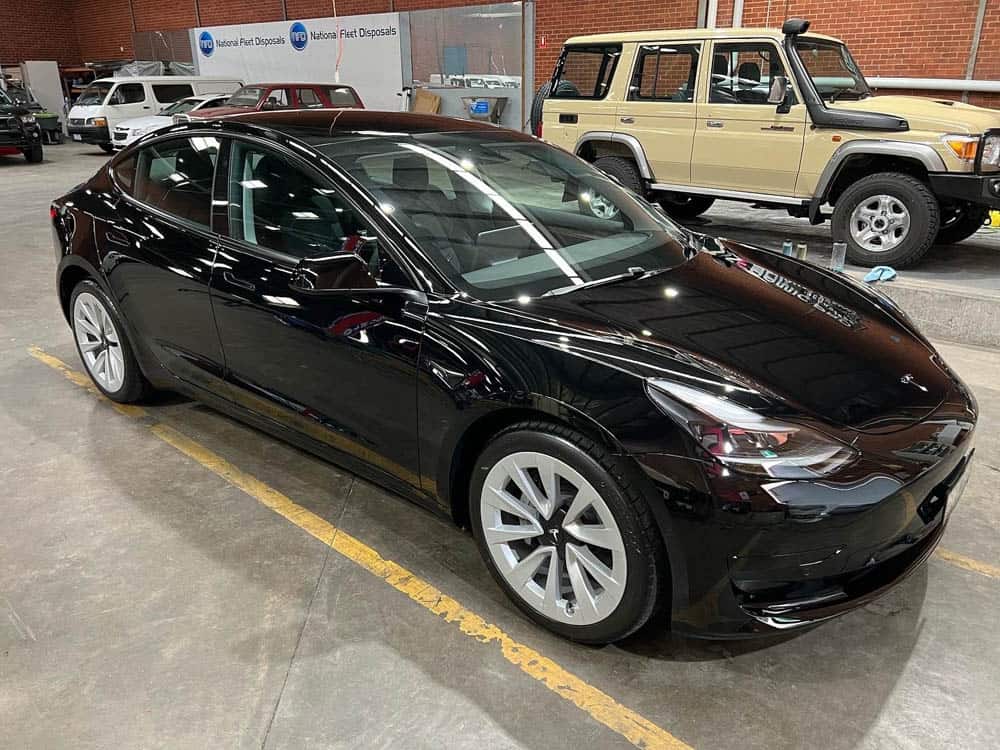 Understanding the importance of Tesla paint protection
Investing in paint protection is one of the most critical components of maintaining your car's value. It has the advanced technology and sleek design of these electric vehicles.
Ensuring that your car's exterior
is protected
from scratches, chips, and other types of damage is a smart move
.
Moreover, not only does it add to the appearance of your car, but it also helps to maintain its resale value. Here at our professional service centre, we provide high-quality Tesla paint protection designed. To keep your car looking like new for years to come. Let us help you protect your investment today.
Explore the benefits of having Tesla paint protection.
Keeping your Tesla looking its best requires more than regular cleaning– proper protection. We at Fine Shine offer an exceptional solution for paint protection. For those seeking to protect their vehicles from the elements. With a range of benefits, such as a sleek and glossy finish, protection. From scratches and chemical damage, and a more straightforward cleaning process.
It's easy to understand why many Tesla owners invest in paint protection.
Not only does it keep your car's exterior looking pristine, but it also adds to its value by keeping it in top condition
.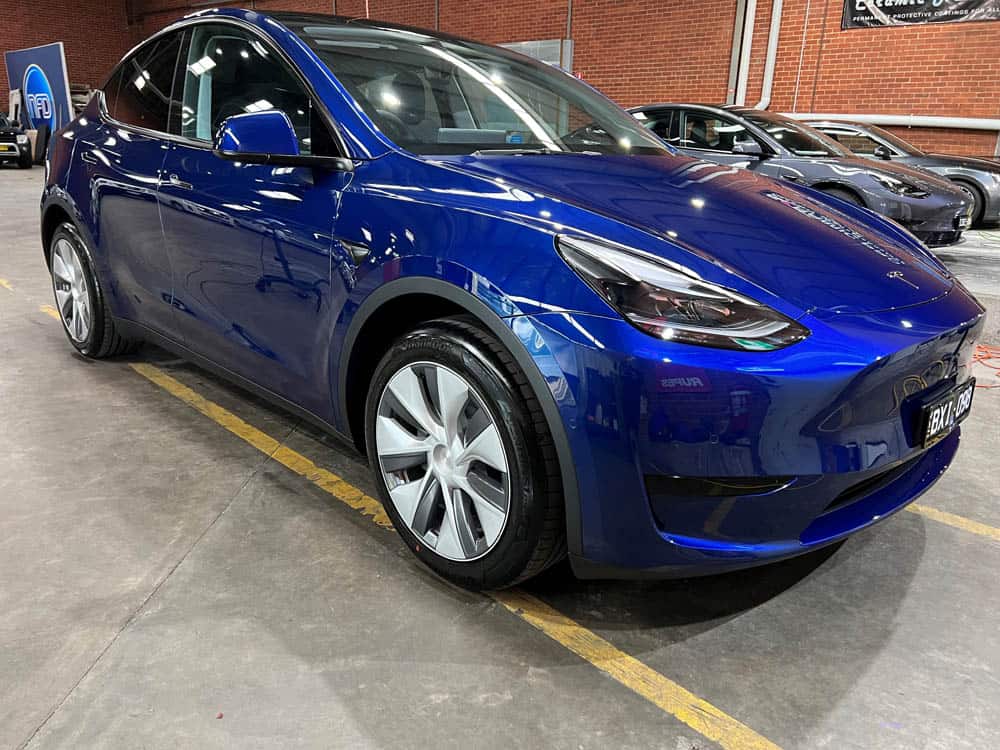 So whether you're a proud Tesla owner or considering it, make sure you give your vehicle the care it deserves with Tesla Paint Protection.
Reasons why you should invest in Tesla paint protection
As a proud Tesla owner, you already know how stunning your vehicle's sleek, modern design can look. But protecting that design from chips, scratches, and environmental damage can be challenging. That's where investing in paint protection comes in.
Not only does paint protection keep your vehicle looking pristine, but it also maintains its resale value in the long term
.
With a high-quality protective film covering your Tesla's exterior.
You'll enjoy peace of mind knowing your investment protects against the wear and tear of daily driving
. So don't wait any longer to invest in the paint protection your Tesla deserves.
Tips on how to choose the best Tesla paint protection option for your car
Choosing the best paint protection can be daunting when protecting your beloved Tesla. Moreover, finding the perfect balance between practicality and aesthetics is crucial. Not to mention ensuring that the installation
is done
correctly
.
At Fine Shine Detailing, we understand this and are here to help guide you through the decision-making process. From ceramic coating to clear bra options, we offer professional services. To ensure your vehicle remains pristine for years. Let us help you choose the best paint protection option. Hence, give you the peace of mind you deserve.
Examining different types of Tesla paint protection available and their cost
If you're a proud Tesla owner, you know how stunning these electric cars are. That's why protecting your investment with Tesla paint protection is essential. Thus, different types of protection are available to suit various budgets and requirements. For example, you could opt for a ceramic coating that covers every inch of your car. Or go for a more straightforward clear wrap that protects the most vulnerable areas.
Nonetheless, the cost will depend on the level of protection you choose, but it's worth noting that investing in paint protection can save you money in the long run
. Yet, by preventing damage from scratches, chips, and environmental factors. You want your Tesla to look as good as it did the day you drove it off the lot; paint protection is the key to achieving that.
Conclusion:
To wrap it up, paint protection for your Tesla should
be taken
seriously
.
Contact professionals who can help you find the best solution for your paint protection
. Paint protection is essential for aesthetic purposes and protects against scratches. And other environmental damage when driving. Besides taking extra precautions against potential damage, waxing and polishing your paintwork. It can maintain a healthy and beautiful-looking car for longer.
Hence, Fine Shine Detailing is a perfect choice for quality paint protection services
.
Our team of professionals offers all kinds of detailing services that cater to outfit the customer's needs
.
With proper attention and care, you too can enjoy a pristine top condition Tesla with perfect paintwork after every service
!
OTHER BRANDS WE DO PAINT PROTECTION FOR